About West Bend Website Design at Cornerstone Websites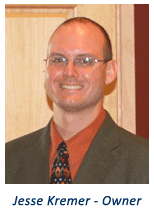 Let us design, develop, and deploy a website design project built on a solid foundation. Through our association with the talented graphic arts department of Kremer Publications, Inc. in Butler, West Bend, we have the ability to design custom logos and signature web pages. Leave the hassle to us as we install powerful applications that will complement and enhance your visitor's experience.

At Cornerstone Websites, we specialize in West Bend website designs and website hosting for wedding, church, school, non-profit groups, startup businesses, small e-commerce companies, and individuals such as artists, musicians, and writers.

As a small business, we pride ourselves on individual client attention, high ethics standards, and superior customer service. Your privacy and care are our first concern...and, best of all, your satisfaction will be guaranteed!
West Bend Website Design Privacy Policy
Cornerstone Websites, LLC has a firm commitment to privacy and will not transfer or sell visitor or client personal or financial information.
Personal and Financial Website Design Information
As a West Bend website design customer, your site's IP address and sign-up information will be used to help diagnose issues with your account and to administer, maintain, or update your hosting or website design.
Cornerstone Websites regularly collects visitor contact information including e-mail addresses and financial information such as credit cards. Contact information will be used to fulfill orders, set up accounts, and issue updates about our company. Financial information will only be used to bill the customer and process payments for ordered products and services.
Opt Out
As a visitor or customer, you may opt out of future e-mailings regarding company information by proceeding to our contact page and placing an OPT-OUT message in the "Comments" area of the Contact Form.
Cornerstone Websites Security
Cornerstone Websites has implemented security measures to prevent loss or misuse of your information. This includes 256 bit data encryption when processing online payments.
Domain Registration, Renewal, and Transfer
Cornerstone Websites affiliates with GoDaddy.com and acts as an agent of our customers for all domain services. GoDaddy is the legal registrar for all accounts. Purchasing with us provides you ownership, yet allows us to access your domain information if needed to maintain your account. All domain registration, transfer, and renewal information will be forwarded to you, the owner.
West Bend Website Design Terms of Use
As a customer of Cornerstone Websites LLC, all account rights will be relinquished and the customer's website hosting account suspended if any of the following are discovered to be originating from our servers:
Sites containing, soliciting, or with references that are pornographic in nature.

Sites that are known to originate spam.

Sites engaged in unethical business practices.

Sites promoting violence and/or discrimination.

Sites with illegal activities.
Cornerstone Websites maintains the right to deny a refund for any site that has been suspended or revoked.